Outreach
Our research group is actively involved in outreach activities to disseminate cutting edge discoveries to a wider audience. In addition, we host transition year (TY) internships to provide secondary school students an interesting and fun experience in how it's like working as a researcher.
The complete timeline of our past and future outreach activities is shown below.
<! ========= Cool Timeline Free 2.4.4 =========>
Once upon a time, the CCEMs...
HPC-cup workshop visiting Firhouse Community College
The CCEMs had lots of fun running the "HPC-cup" workshop and presenting our research to the 2nd year students in Firhouse Community College. With amazing presentations from PhDs (Cian, Timo, Anna and Martin), inspiring discussions with the students and cool crafts!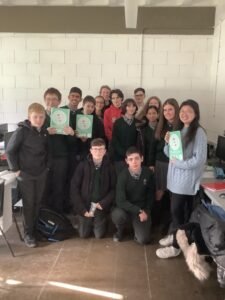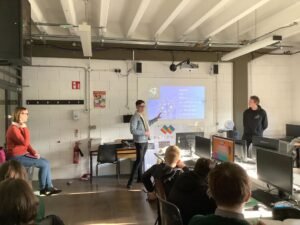 More to come soon in Nov 2022!
Olivia was here for TY internship!
This week we had Olivia as a TY intern in our group. She was very enthusiastic about coding and their applications in chemistry.👩‍💻🧪We are delighted to spread our research and offer such opportunities to young people!😄
In the photo below we have our Kev (PhD) showing Olivia a simulation of an 'ice-water layer' to describe the interaction of solvent water molecule with a metal surface.
Eoghan joined us for a one-week TY internship!
This week we had Eoghan, an enthusiastic and intelligent young individual, joining us for a TY internship. During this period, Eoghan learnt how our group applies molecular modelling to discover new materials for the production of green hydrogen from water. He also participated in setting up our new group server 'CCEM', thanks Eoghan!
Illustration by our CCEM member Manting Mu!
In this illustration, Manting has nicely captured our ongoing efforts in the development of machine learning algorithms to speed up the discovery of low-cost and highly efficient materials to promote water oxidation to sustainably produce green H2 as a fuel. To achieve this computational methods and supercomputers are undeniably important!
How would you image a super computer to be like? An invisible brain, another escape gaming word or even an unicorn? Feel free to draw your version and sent it to us!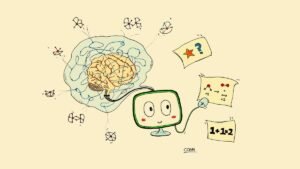 TY activities as part of bridge 21 sessions
Our group member Manting Mu volunteered as mentor for the Bridge to College programme as part of Trinity Access Program (TAP). Manting had lots of fun in helping secondary students with mini projects about 'what technologies would there be in the future', to create a website and video advertisement, and many more! Thanks to Kate and other TAP staff for organising and providing this opportunity!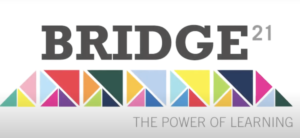 Crotcheted chemicals!
Below you can see the hand crotchet chemical complex by Manting. Like the wool which forms a network and make up the final crocheted piece, chemical systems are made up of atoms and fragments and each plays a role in determining their chemical properties. What chemicals would you like to crotchet?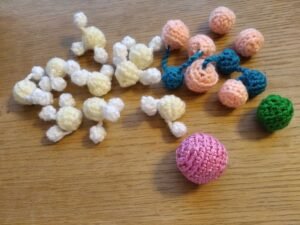 Below is a video of the finished piece!
click here to see the video
Illustration by Emma Melchor
With the new academic course around the corner, we are super excited to announce that we are developing a new outreach section on our website in collaboration with Emma Melchor Illustration to bring computational chemistry to the public!
Thanks Emma for the lovely illustration! Go girl power, we promote all equality in the CCEM group!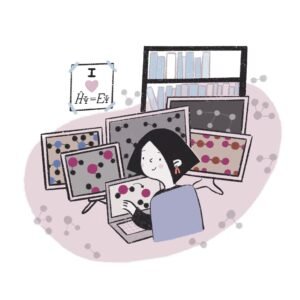 CCEMs are at Trinity PROBE 2019!
We had so much fun today at the Trinity Probe, a free public pop-up festival to showcase the diverse range of academic research carried out in Dublin.
Thank you to Science Gallery Dublin and Trinity College Dublin for putting together such a successful event! We're also very grateful to all the people that visited us to learn about computational chemistry and its applications in energy storage and green chemistry!